THE 2024 MITSUBISHI OUTLANDER
J.D. POWER AWARDS

The People Have Spoken

Mitsubishi Motors is #1 in customer satisfaction with dealer services among mainstream brands and SUV owners, according to J.D. Power. And we're just getting started.

THIS IS THE IMAGE OF SUCCESS

SEIZED YOUR FOCUS
The iconic look of the 2024 Mitsubishi Outlander's exterior is as breathtaking as it is protective. The dynamic body exudes confidence. The flat roofline is undeniably modern and sophisticated.
UPPER-CLASS INTERIOR

It's the Little Things That Matter

The 2024 Outlander's interior was designed with Omotenashi, "Japanese hospitality," in mind. A million small touches create an atmosphere of refined elegance, from the meticulous attention paid to the tiniest details, like knobs and dials, to the thoughtful design of the available sport steering wheel, interior lighting, and display controls. Everything in the Outlander comes together as a true definition of "sanctuary."
20" WHEELS

Rock n' Roll Up

Top-class, large diameter 20" wheels bolster the 2024 Outlander's confident stance.
LED HEADLIGHTS & REAR LIGHTS

Light up the Road

LED headlights are strategically positioned both high and low to provide improved visibility for others sharing the road, while offering better lighting across long distances. Plus, high-stability rear lights with T-shaped ends highlight the 2024 Outlander's impressive width and distinctive bearing.
CHASSIS

A Great Drive Starts With a Great Foundation

The 2024 Outlander's design is as innovative on the inside as it is on the outside. The chassis offers improved stability and performance, embodying the Outlander's confident stance and powerful driving capabilities.
SUPERB DESIGN
Watch the video below to see for yourself how the 2024 Outlander has revolutionized SUV design, inside and out.
POWER PANORAMIC SUNROOF

Let the Sky In

Spanning an impressive length, the 2024 Outlander's larger, available panoramic sunroof with narrow drip rails provides greater overall visibility while it fills the cabin with natural light.
HORIZONTAL AXIS

Design That's Distinctly Mitsubishi

A Mitsubishi signature, the classic and beautiful horizontal axis gives the driver instant, intuitive visual alerts to changes in the vehicle body, while providing a spacious feeling.
INTERIOR
Inside, Luxury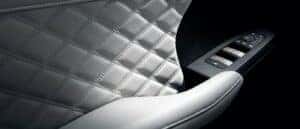 Mitsubishi's proclivity for meticulous attention to detail is on full display, thanks to the sophisticated diamond-stitched texture throughout the vehicle.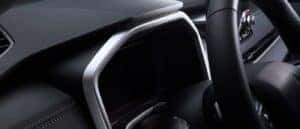 Add some shine to the 2024 Outlander interior with this glossy bezel garnish for the meter gauge.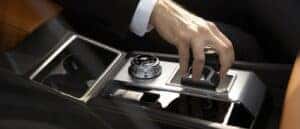 From the shift lever to the drive mode selector to the cup holders, everything you need is within arm's reach.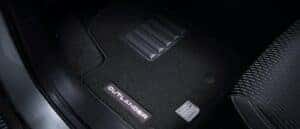 Protect your 2024 Outlander's carpeting from the elements and everyday wear and tear by laying down these custom-fitted, easy-to-clean floormats.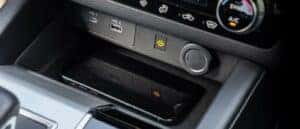 Say goodbye to low battery levels with the 2024 Outlander's personal wireless charging station.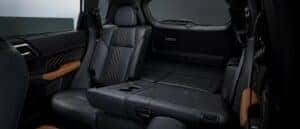 The 2024 Outlander's as open to possibilities as you are. Customizable cargo space means you can fold seating up or down as your needs require.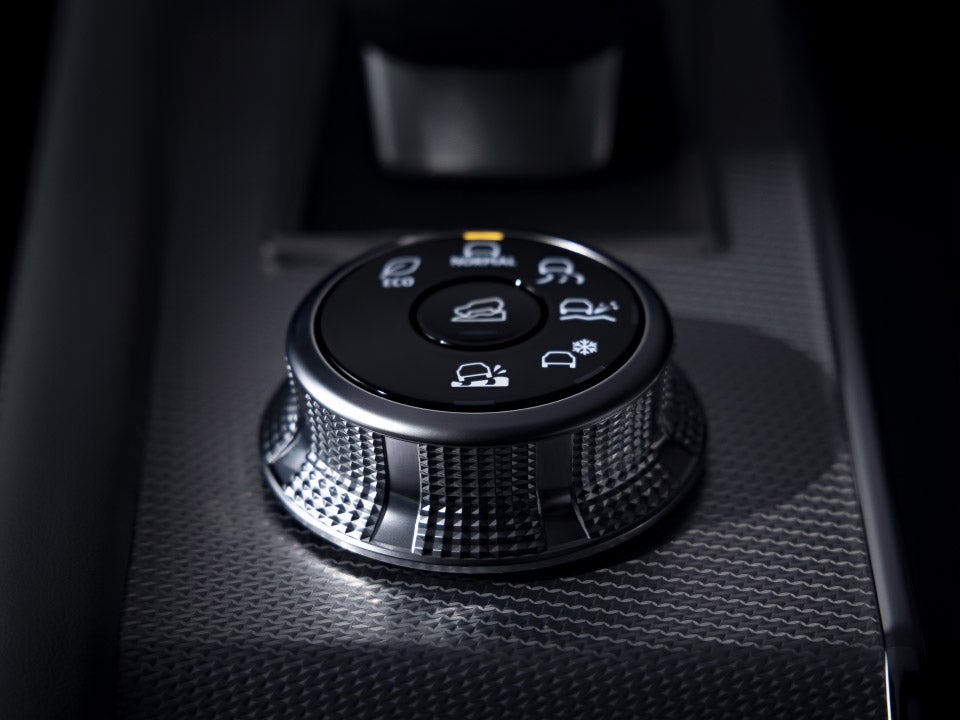 With S-AWC, drivability is increased six-fold with the Drive Mode Selector, an on-demand control that lets you switch between six modes — eco, normal, tarmac, gravel, snow, and mud — for different road conditions.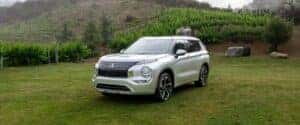 The 2024 Outlander's dynamic front shield and powerful stance communicate a sense of protection and solidity. Modern proportions and strong horizontal elements create a bold, yet dignified presence.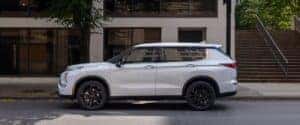 Paired with eye-catching 20" wheels, the 2024 Outlander's deeply sculpted sides and chiseled body will steal second glances everywhere you go.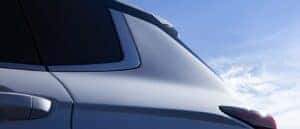 Sleek and stylish, the 2024 Outlander's jet tail fin, floating roof, and sloping rear contours pay homage to Mitsubishi's rally car heritage.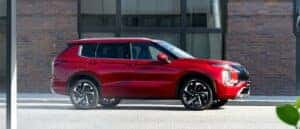 Body colors like Red Diamond add to the 2024 Outlander's unique look, making its chrome accents pop. Other available colors include Black Diamond and White Diamond.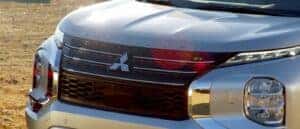 The distinctive styling of the 2024 Outlander's front face means that whether you're in the city, out in the country, or anywhere in between, you're always serving looks.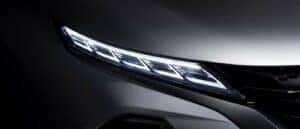 Strategically-placed daytime running lights sit high near the hood, while headlamps below minimize glare for others sharing the road.
| | |
| --- | --- |
| | |
| Available dynamic shield illumination expresses the 2024 Outlander's robust strength and reinforces its confident identity. | Power side mirrors with flashing indicators make it easy to communicate your next move, while a glossy black finish amps up the 2024 Outlander's road presence. |
OUTLANDER SPECIAL EDITIONS
Drive the winning legacy of Mitsubishi Motors' competitive spirit with the RALLIART edition, where rally-inspired flair brings the thrill and excitement of the rally course to every weekend road trip. Or, take to the road in our 40th Anniversary Special Edition, where premium touches like exclusive anniversary badging and a two-tone Black Diamond and Bronze finish add a touch of elegance to your drive.
SEATING & CARGO

The Lap of Luxury — Literally

It's the thoughtful details in the 2024 Outlander that make all the difference. Simple, modern, and spacious, the interior boasts three rows of seating for up to seven people. Thoughtful features like available Triple-Zone Climate Control and rear heated seats provide comfort for everyone. And when it comes to cargo space, we dare you to fill it up.
LUXURY THAT'S ALWAYS STANDARD
Advanced comfort and an upper-class quality cabin are what make the 2024 Mitsubishi Outlander stand apart from other vehicles in its class. The advanced performance, safety, and technology you expect from Mitsubishi can comfortably accommodate seating for up to seven people — as well as all of the adventures you have planned.
8-WAY POWER & MEMORY SEATING

Eight Ways To Get Comfortable

Seating preferences that are right every time. With eight unique power seating adjustment options — as well as the 2024 Outlander's memory seat function key-linked to each driver — the mirrors, digital cluster settings, and leather or semi-aniline leather cushions all adjust to suit the driver's body for a perfect, custom fit.
REDUCED NOISE & VIBRATION

Enjoy a Quieter Ride

Enjoy the music from your personal playlist more without the distracting bumps and jumps of the road. Thanks to noise and vibration reduction (courtesy of the 2024 Outlander's double-pane front windows and windshield), everyone's ride is smooth and relaxing.
TRIPLE-ZONE CLIMATE CONTROL

Just the Right Temperature

Asking everyone, "Is the temperature okay?" is a thing of the past. Available Triple-Zone Climate Control gives the driver, passenger, and rear passengers separate control over their own personal zone.
TRIPLE-ZONE CLIMATE CONTROL

3RD-ROW SEATING

Bring the Whole Crew

Taking everyone on a road trip? No problem. Not only does the 2024 Outlander have three rows of seating for up to seven people, thoughtful features like available Triple-Zone Climate Control and vibration reduction mean no one's asking, "Are we there yet?"
CUSTOMIZABLE CARGO SPACE

Cargo the Way You Want

Not only does the 2024 Outlander offer 33.5 cubic feet of cargo space, but extended door frame widths make loading and unloading a cinch. Plus, the space itself is customizable, so you can organize your cargo as the day requires.
BREAK THE MOLD

Exceeding All Expectations

It's beautiful to behold. The 2024 Mitsubishi Outlander's dynamic design, powerful handling, and unexpected luxury blends form with function in brave new ways. It's a ride that's aesthetically pleasing to the eye, yet powerful and fun to drive. This is the kind of ride you're proud to show off — and the one that has your back no matter where the road takes you.
EXTERIOR

Classic Design Revisited

The 2024 Outlander's reimagined look pushes the bounds of everything you expect in an SUV. The iconic design has been enhanced with substantial proportions and chiseled horizontal lines. Factor in the sculpted sides, distinctive rear design, and wide stance, and you have a stunning, powerful ride that exudes confidence in every square inch.
EXTENDED, MORE ECO-FRIENDLY TRAVELS BETWEEN REFUELS
With a combined rating of 27 MPG, it already stands out as one of the most fuel-efficient SUVs with seven seats in its category. However, the 2024 Mitsubishi Outlander can enhance fuel efficiency even more by engaging Eco Mode, which minimizes energy consumption (while providing you with a greener driving experience).

ALUMINUM COMPONENTS

Lighter. Faster.

Better fuel consumption doesn't just depend on the engine — aluminum components reduce the weight of the 2024 Outlander by 35% for a lighter, faster, and more fuel-efficient ride.
ECO MODE

Switch to Planet-Friendly Mode

Super All-Wheel

Control

(S-AWC) and Drive Mode Selector are perfect when you need to take on challenging road and weather conditions. On the other hand, Eco Mode performs a little differently by keeping you environmentally conscious and fuel-efficient on your day-to-day drive.
PERFORMANCE
The 2024 Outlander delivers incredible performance on demand. The 2.5-liter 4-cylinder engine delivers enhanced horsepower and torque distribution to give you seamless acceleration, while state-of-the-art S-AWC technology comes with six available drive modes — eco, normal, tarmac, gravel, snow, mud — so you can drive confidently in almost any condition.
S-AWC & DRIVE MODE SELECTOR
Rally-tested. Road-ready.
From our rich rally racing heritage, we perfected Mitsubishi's signature, "ready-for-anything" Super All-Wheel Control (S-AWC) system — the evolution of 4WD technology.
S-AWC improves handling and stability by seamlessly managing the Outlander's movements during accelerating, cornering, and braking while keeping you comfortable and confident behind the wheel.
The fully-integrated Drive Mode Selector allows you to adapt to changing terrain and weather conditions with the simple turn of a dial. Six drive modes — eco, normal, tarmac, gravel, snow, and mud — offer optimal control in a variety of situations, giving you peace of mind no matter what you may face on the road.
Chase after adventure just about anywhere with outstanding control and maneuverability whenever you need it, with the confidence to take on almost all of the toughest road and weather conditions.
4-CYLINDER ENGINE

Leave The Competition Behind

The 2024 Outlander's 2.5-liter 4-cylinder engine was redeveloped to provide enhanced horsepower and torque, as well as improved fuel economy and clean emissions at the highest possible levels. By incorporating the latest technologies, like the use of direct injection, an electrically operated valve timing control system, cooled exhaust gas recirculation, and mirror bore coating, the Outlander's engine balances fuel economy with acceleration performance.
SUSPENSION

Smooth as Silk, Light as Aluminum

The 2024 Outlander's newly developed suspension features lightweight and high-rigidity aluminum components, hollow stabilizing bars, and anti-vibration support. All of this means your smooth ride got even smoother, quieter, and more comfortable.
ELECTRIC POWER STEERING

Advanced Control, Intuitive Comfort

Whether in a parking lot, on a short city trip, or traveling long distances, steering feels more pleasant and natural with the 2024 Outlander's improved dual-pinion electric power steering. Plus, with an increased adjustment range, telescopic steering provides enhanced comfort to each individual driver.
SAFETY
The latest safety features to the 2024 Outlander's many Advanced Driver Assistance Systems (ADAS) inject a little extra confidence and peace of mind into every drive.
ACTIVE BLIND SPOT ASSIST
By applying the brakes after an initial warning, Active Blind Spot Assist can help drivers avoid a collision by detecting other vehicles in the surrounding lanes, even when the human eye can't see them.
REAR AUTOMATIC EMERGENCY BRAKING
Sonar sensors near the 2024 Outlander's rear bumper can detect objects behind the vehicle. If something is too close, Rear Automatic Emergency Braking gives an audible warning and attempts to stop the vehicle, reducing the chance of an accident.
DRIVER ATTENTION ALERT
By monitoring driver steering patterns, the 2024 Outlander can help detect a lapse in driver concentration and display a warning message to help improve alertness.
Advanced Safety Technology? Check.
Advanced Driver Assistance Systems (ADAS) employ a range of sophisticated safety technologies that provide protection and reduce the chance of collisions.
Active Blind Spot Assist

(ABSA)

By applying the brakes after an initial warning, Active Blind Spot Assist works to reduce the occurrence of collisions by detecting other vehicles in the surrounding lanes, even when the human eye can't see them.
Rear Automatic Emergency Braking (Rear AEB)

Sonar sensors near the 2024 Outlander's rear bumper can detect objects behind the vehicle. If something is too close, Rear Automatic Emergency Braking issues an audible warning and attempts to stop the vehicle, reducing the chance of an accident.
Blind Spot

Warning

When a vehicle approaches your blind spot, a warning light will illuminate in the corresponding side mirror. If your turn signal is also on, the warning light blinks and the system beeps three times, letting you know it's not safe to change lanes.
Forward Collision Mitigation with Pedestrian Detection

If the 2024 Outlander detects a car or pedestrian in front of the vehicle through the front radar and camera, a warning appears. If brakes are still not applied and the risk of collision is imminent, Forward Collision Mitigation applies the brakes.
MI-PILOT
Stay Safe Out There
Watch the video below to see how the available MI-PILOT Assist™ driver-assistance system can help you to stay safe.
Take the stress out of long-distance driving and stop-and-go traffic with MI-PILOT Assist™, an advanced driver-assist system intended to bring more enjoyment to your drive.
Using radar and cameras, MI-PILOT Assist™ controls the 2024 Outlander's acceleration, braking, and steering as needed to help you stay centered in your lane of travel while safely navigating challenging road conditions and traffic situations.
And, with the innovative Smartphone-link Display Audio navigation system, MI-PILOT Assist™ puts safety first by using the information it receives — like speed limits and traffic signs — to adjust your speed accordingly.
Thoughtful technologies like MI-PILOT Assist™ are designed to help bring you peace of mind in all types of driving conditions, so you can concentrate simply on the fun of getting there.
Confidence Without Compromise
Not only do the 2024 Outlander's safety features employ forward-thinking and advanced technology, they're completely interwoven into the driving experience. When safety is this intuitive, you'll wonder how you managed before.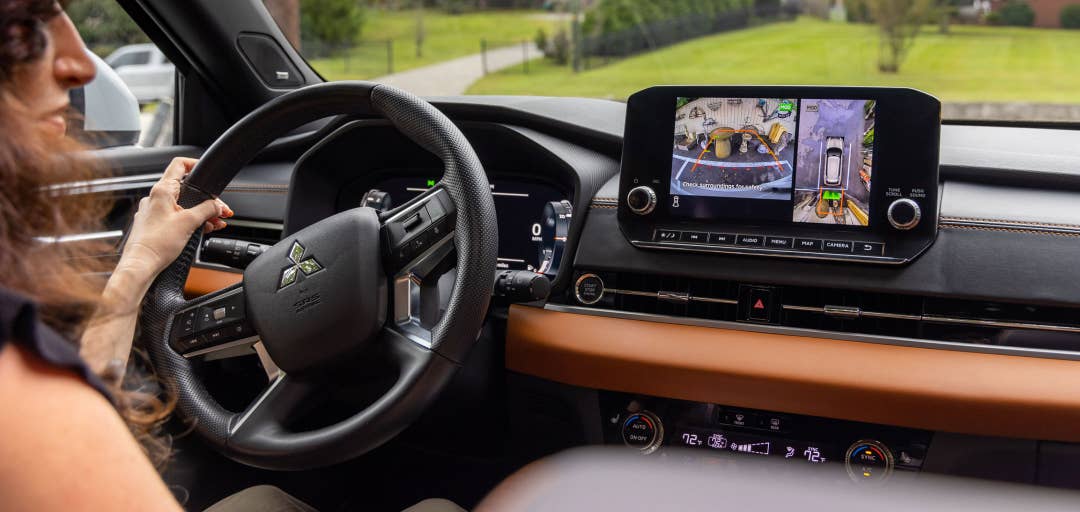 REVERSE AUTO-TILT DOOR MIRRORS
It goes without saying that parking is a lot easier with improved visibility. With the 2024 Outlander's Reverse Auto-tilt Door Mirrors, mirror surfaces automatically adjust when you shift to reverse — letting you see the parking lines as you back up.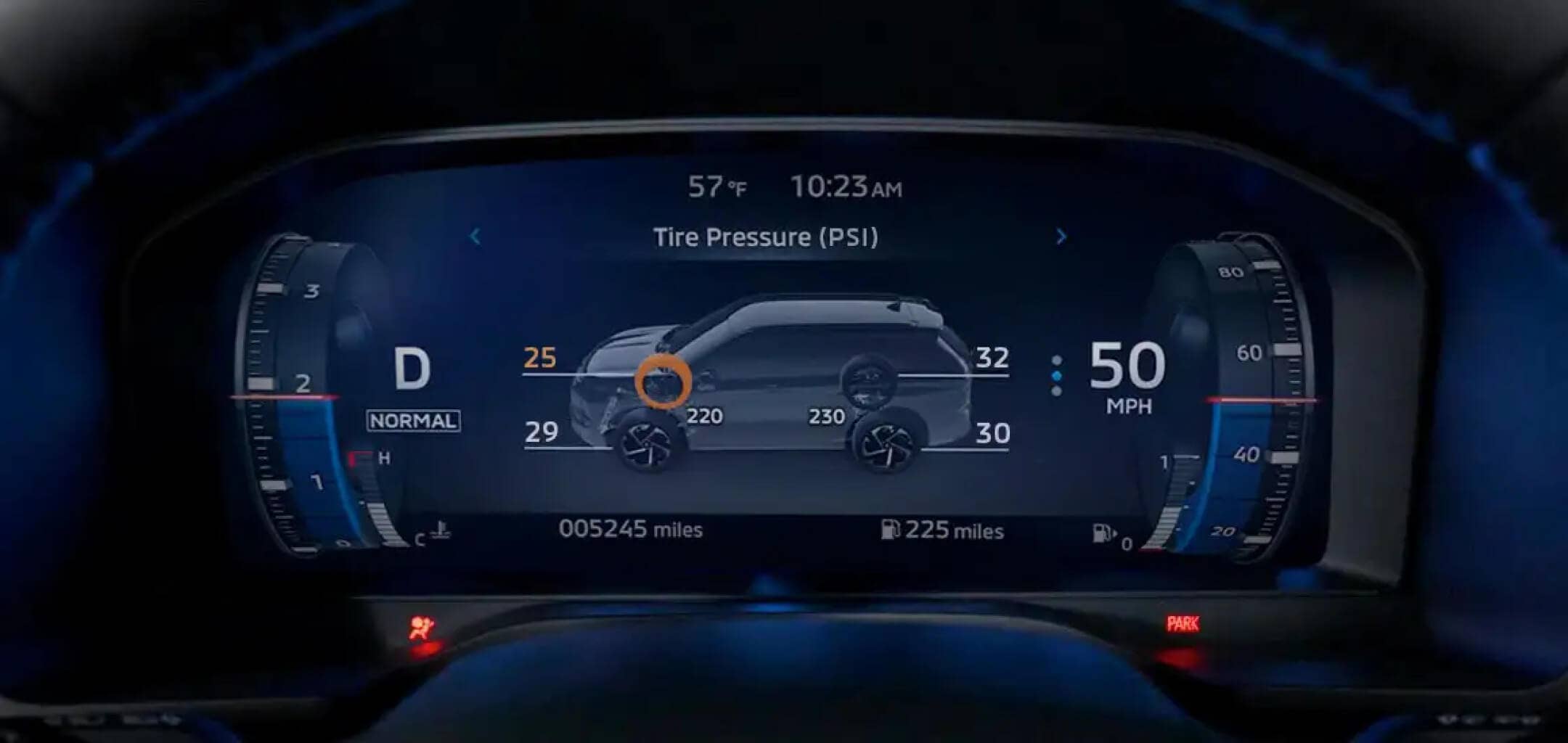 MULTI-VIEW CAMERA SYSTEM
The 360° camera view of your 2024 Outlander lets you park with confidence and ease. As the cameras mounted on the front, rear, and sides of the vehicle collaborate, Multi Around View Monitor reduces those pesky blind spots.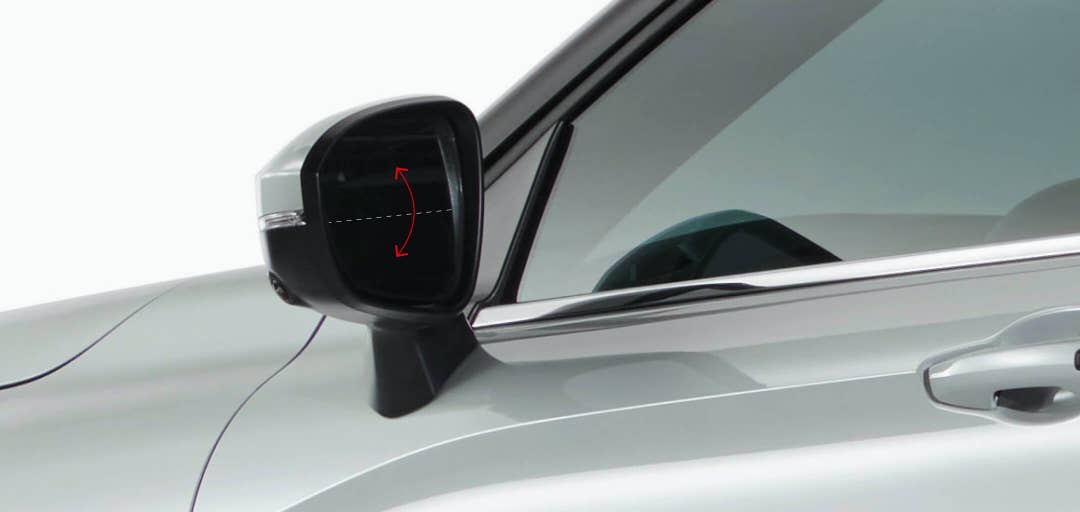 TIRE PRESSURE MONITORING SYSTEM (TPMS) WITH TIRE FILL NOTIFICATION
Easily accessible on the information display, the 2024 Outlander's Tire Pressure Monitoring System not only offers recommendations on how to improve fuel efficiency, but provides details on each tire, so you know exactly how much to inflate each one. And when you're refilling the tires, you'll know you've reached the optimal pressure when the Outlander honks the horn.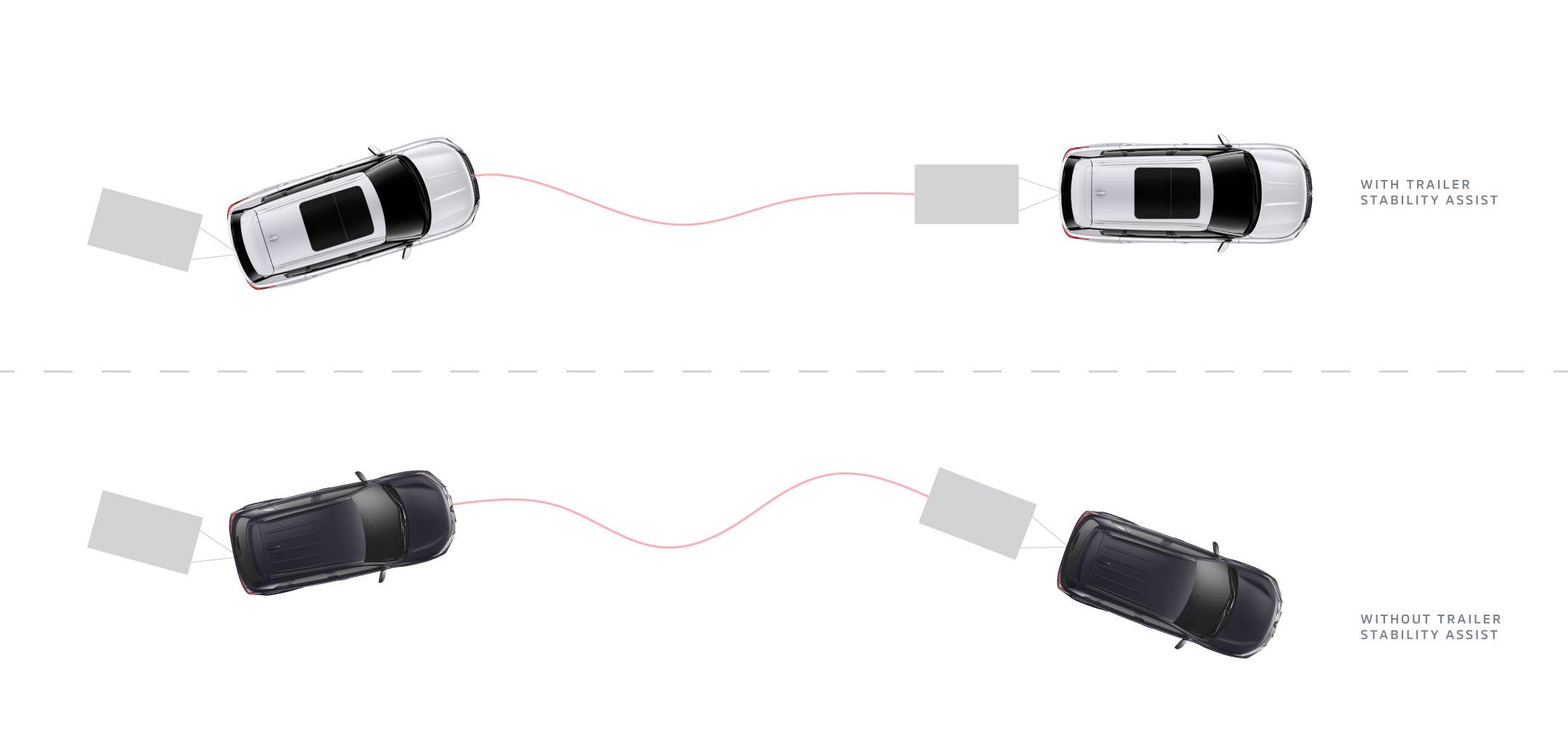 TRAILER STABILITY ASSIST SYSTEM
The 2024 Outlander's Trailer Stability Assist brakes one or more of the vehicle's wheels as necessary to reduce trailer sway.
11 SRS AIRBAGS

An Extra Layer of Safety

In addition to ten standard

airbags

— including front, driver's side dashboard, and side-curtain airbags — the 2024 Outlander adds an eleventh driver seat mounted front-centering airbag, giving you extra peace of mind on every drive.
Technology

NEED ASSISTANCE? NO PROBLEM.
MI-PILOT Assist™ is an advanced navigation system that takes the stress out of driving. Combining Lane Keep Assist and Embedded Navigation, MI-PILOT Assist™ includes a multitude of features, like assistance with lane centering, speed control, traffic jam stop-and-go, smoother turning, and highway exiting.
Lane-Centering Technology

While MI-PILOT Assist™ is activated, Lane Keep Assist helps keep the 2024 Outlander centered in your lane of travel by making minor steering adjustments. The driver's hands, however, must still be placed on the steering wheel.

Head-Up Display

The available 10.8″ Head-Up Display (HUD) puts a wealth of information right on the windshield, so you know exactly what's going on around you without taking your eyes off the road.
Traffic Jam Assist

Even when in stop-and-go traffic, you can resume MI-PILOT Assist™ with the push of a button.

Speed Limit Assist

The 2024 Outlander's Navigation and Traffic Sign Recognition automatically detects speed limits, so MI-PILOT Assist™ can adapt accordingly.
CENTER DISPLAY & DIGITAL DRIVER DISPLAY

One Driver, Two Screens, Unlimited Information

You've got the world at your fingertips. The available 12.3" full digital driver display offers prompt status updates on your 2024 Outlander. The display is customizable to showcase navigation, entertainment options, Super All-Wheel

Control

(S-AWC) information, and more. For the ES and SE trims, a 7" driver display comes standard, and you'll still see all important vehicle information there.
IN-VEHICLE ENTERTAINMENT

Belt Out Your Best Car Tunes

With built-in theater-like sound from the Bose® sound system, Android

Auto™

connectivity, and available wireless Apple

CarPlay®

, the 2024 Outlander is an awesome extension of your smartphone. And as if that weren't enough, thoughtful features like Head-Up Display (HUD) and even a Digital Assistant mean that you sit back and really enjoy the show.
MITSUBISHI CONNECT
Connection When You Need It, Convenience When You Want It
Mitsubishi Connect is an innovative host of services so helpful, convenient, and enjoyable, you'll wonder how you ever got along without them. Safety services like Automatic Collision Notification, SOS Emergency Assistance, and Roadside Assistance keep you connected when it matters most, while convenience services like Smart Remote Start, Parental Control, and Car Finder help to reduce stress by simplifying your day-to-day drive. Plus, with myQ® Connected Garage, the in-dash touchscreen control lets you conveniently and safely open/close your garage door from anywhere.
MYQ® CONNECTED GARAGE

Control Your Garage from Anywhere

Mitsubishi Connect gives you the convenience of garage control from your in-dash touchscreen through myQ

®

Connected Garage. You can add myQ

®

to your My Mitsubishi Connect subscription for a monthly or yearly fee, and it's compatible with Android Auto™ and Apple CarPlay

®

in the 2024 Outlander.
EMBEDDED NAVIGATION

Navigation for the 21st Century

Getting everywhere you need to go just got a lot easier. Instantly connecting with MI-PILOT Assist™ technology, the 2024 Outlander offers embedded navigation with live traffic updates so you always pick the right route.
BOSE® SYSTEM

Crank Out the Tunes

The 2024 Outlander features an available advanced Bose® sound system, with ten speakers and a digital subwoofer in nine different areas throughout the vehicle.
TOWING
Going on a road trip to remember? The 2024 Outlander's standard towing capacity of 2,000 lbs. ensures you've got everything you need.
TOWING PACKAGE

Tailor Your Outlander's Towing

The 2024 Outlander's Class II towing package includes a tow hitch, wiring harness, ball mount with 2" ball, and protective cover for the 2" receiver. Perfect for a bike rack, cargo basket, or general-purpose trailer. Some wiring or other adaptors may be required depending on the equipment used. Towing capacity is up to 2,000 lbs.
Towing Guide

Want to bring a jet ski or pop-up camper on your next holiday getaway? Check out the chart to see if your Outlander has the pulling power you need.
COMPARE
Find Your Perfect Fit
See how our 2024 Mitsubishi Outlander's dimensions stack up against our other SUVs.
2024 ECLIPSE CROSS




Starting at $26,345




5 Seats

2024 OUTLANDER SPORT




Starting at $22,995




5 Seats
2024 OUTLANDER




Starting at $27,895




7 Seats

2024 OUTLANDER




Starting at $27,895




7 Seats
MODELS
Which Outlander Is Right for You?
Model shown may not represent actual production model and may include optional features, which are an extra cost.

ES

24 MPG City/31 MPG Highway •7 seats •2WD or S-AWC

From $27,895

Key Features

18-Inch Alloy Wheels

7 Passenger Seating

8.0″ Smartphone-link Display Audio (SDA)

Blind Spot Warning (BSW) w/ Lane Change Assist (LCA)

Forward Collision Mitigation (FCM) with Pedestrian Detection

Google Android Auto

Rear Automatic Emergency Braking (Rear AEB)

Rear Cross Traffic Alert (RCTA)

Rear Parking Sensors
Model shown may not represent actual production model and may include optional features, which are an extra cost.

SE Special Edition

24 MPG City/31 MPG Highway •7 seats •2WD or S-AWC

From $29,845

Key Features

20-Inch Two-Tone Alloy Wheels

Adaptive Cruise Control (ACC)

Front Rain-Sensing Wipers

Heated Front Seats

LED Fog Lights

Power Folding Side Mirrors

Synthetic Leather Suede Seating Surfaces
Model shown may not represent actual production model and may include optional features, which are an extra cost.

SE

24 MPG City/31 MPG Highway •7 seats •2WD or S-AWC

From $30,945

Key Features

20-Inch Two-Tone Alloy Wheels

9.0″ Navigation System with Smartphone-Link Display Audio (SDA)

FAST-Key Entry System

Heated Front Seats

LED Fog Lights

MI-PILOT Assist w/ Navi-link Adaptive Cruise Control (ACC) with Stop & Go Lane Keep Assist (LKA) Lane Departure Prevention (LDP) Traffic Sign Recognition (TSR)

Power Liftgate with Adjustable Height

Synthetic Leather Suede Seating Surfaces
Model shown may not represent actual production model and may include optional features, which are an extra cost.

SE Technology Package

24 MPG City/31 MPG Highway •7 seats •2WD or S-AWC
From $33,245

Key Features
20-Inch Two-Tone Alloy Wheels
9.0″ Navigation System with Smartphone-Link Display Audio (SDA)
FAST-Key Entry System
Heated Front Seats
LED Fog Lights
MI-PILOT Assist w/ Navi-link Adaptive Cruise Control (ACC) with Stop & Go Lane Keep Assist (LKA) Lane Departure Prevention (LDP) Traffic Sign Recognition (TSR)
Power Liftgate with Adjustable Height
Synthetic Leather Suede Seating Surfaces
Model shown may not represent actual production model and may include optional features, which are an extra cost.

Black Edition

24 MPG City/31 MPG Highway •7 seats •2WD or S-AWC
From $32,145

Key Features
12.3″ Full Digital Driver Display
20-Inch Black Alloy Wheels
9.0″ Navigation System with Smartphone-Link Display Audio (SDA)
Black Door Handle Covers
Black Hood Badge
Black Lug Nuts & Wheel Locks
Black Side Mirrors With LED Turn Indicators
Google Android Auto
Model shown may not represent actual production model and may include optional features, which are an extra cost.

SEL

24 MPG City/31 MPG Highway •7 seats •2WD or S-AWC
From $34,445

Key Features
12.3″ Full Digital Driver Display
3-Zone Automatic Climate Control
8-Way Power Adjustable Driver Seat with Memory For Seat and Outside Mirror Linked with Key FOB
Auto-Dimming Rearview Mirror
Heated Rear Seats
Leather Appointed Seating Surfaces
Silver Roof Rails
Model shown may not represent actual production model and may include optional features, which are an extra cost.

SEL Touring Package

24 MPG City/31 MPG Highway •7 seats •2WD or S-AWC
From $36,645

Key Features
12.3″ Full Digital Driver Display
3-Zone Automatic Climate Control
8-Way Power Adjustable Driver Seat with Memory For Seat and Outside Mirror Linked with Key FOB
Auto-Dimming Rearview Mirror
Heated Rear Seats
Leather Appointed Seating Surfaces
Silver Roof Rails
Model shown may not represent actual production model and may include optional features, which are an extra cost.

SEL Premium Package

24 MPG City/31 MPG Highway •7 seats •2WD or S-AWC
From $37,145

Key Features
12.3″ Full Digital Driver Display
3-Zone Automatic Climate Control
8-Way Power Adjustable Driver Seat with Memory For Seat and Outside Mirror Linked with Key FOB
Auto-Dimming Rearview Mirror
Heated Rear Seats
Leather Appointed Seating Surfaces
Silver Roof Rails
Model shown may not represent actual production model and may include optional features, which are an extra cost.

SEL Black Edition

24 MPG City/31 MPG Highway •7 seats •2WD or S-AWC
From $35,895

Key Features
12.3″ Full Digital Driver Display
20-Inch Black Alloy Wheels
Black Door Handle Covers
Black Hood Badge
Black Lug Nuts & Wheel Locks
Black Roof Lining and A/B/C Pillars
Black Side Mirrors With LED Turn Indicators
Heated Front Seats
Heated Rear Seats
Heated Steering Wheel
Power Panoramic Sunroof
Model shown may not represent actual production model and may include optional features, which are an extra cost.

RALLIART

24 MPG City/31 MPG Highway •7 seats •2WD or S-AWC
From $35,945

Key Features
"Outlander" Black Hood Emblem
RALLIART Black Mudflaps
RALLIART Front Lower Trim
RALLIART Red Start Button
RALLIART Side Effects
RALLIART Side Graphics
RALLIART Spoiler
Model shown may not represent actual production model and may include optional features, which are an extra cost.

40th Anniversary Edition

24 MPG City/31 MPG Highway • 7 seats • S-AWC
From $40,295
Key Features
10.8″ Head-Up Display (HUD)
12.3″ Full Digital Driver Display
4-Way Power Adjustable Passenger Seat
8-Way Power Adjustable Driver Seat with Memory For Seat and Outside Mirror Linked with Key FOB
BOSE Premium Sound System (10 Speakers)
Heated Front Seats
Heated Rear Seats
Heated Steering Wheel
Power Panoramic Sunroof
Semi-Aniline Leather Appointed Seating Surfaces